Setting up Real Time Refreshes
You can set up real time refreshes for certain data source types. These refreshes work for certain folders within each data source. To get started with the setup process, click on 'Set Up Real Time Reports' in the Getting Started section of the data source: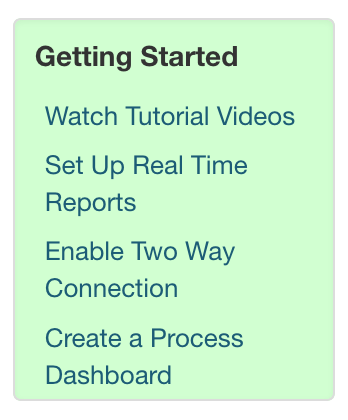 You'll be prompted to choose a short term caching interval. The lowest interval currently allowed is five minutes.
The following data sources currently support real time refreshes:
Basecamp
Comments
Projects
Todo Lists
Todos
Freshdesk
Tickets
Time Entries
Highrise
Deals
Teamwork
Projects
Task Lists
Tasks
Time Entries