For this month, we've added options to pull in shipping and channel fee costs for net profit reporting, we've added inline field documentation, and more!
If you're using one of our inventory integrations like DEAR, Katana, Cin7, or Unleashed, you can now pull in your shipping and channel costs to help calculate net profit. You can pull in your actual shipping costs from ShipStation or StarshipIt. You can pull in your various FBA and other fees from Amazon SellerCentral and your Shopify marketplace fees. For additional marketplaces, you can define your own fee calculations: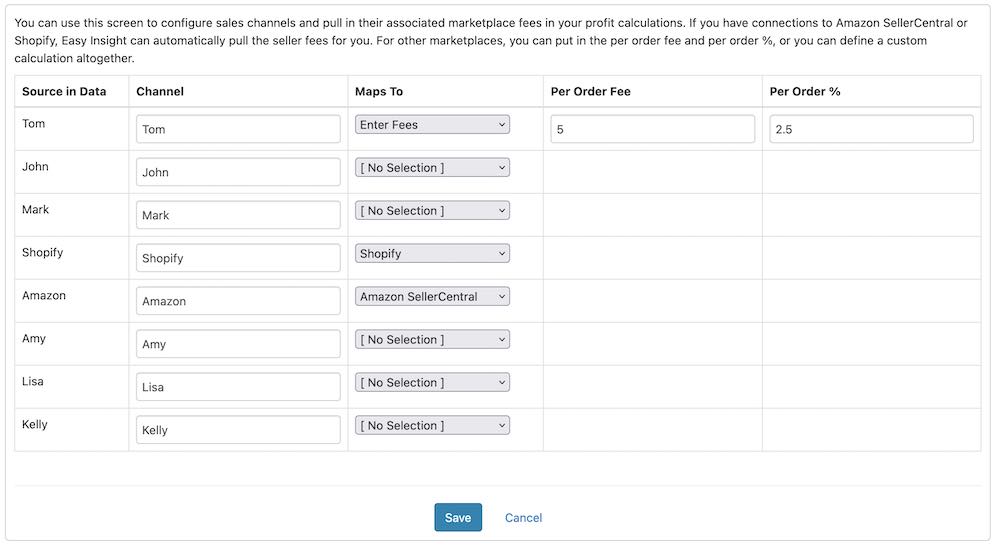 You can now set up inline field documentation to help explain what a particular field in a report is. The documentation will show up as a tooltip next to a column header for tabular reports like lists and trees. For charts, maps, and other report types, you can set up a hover next to the report name for display in report and dashboard views: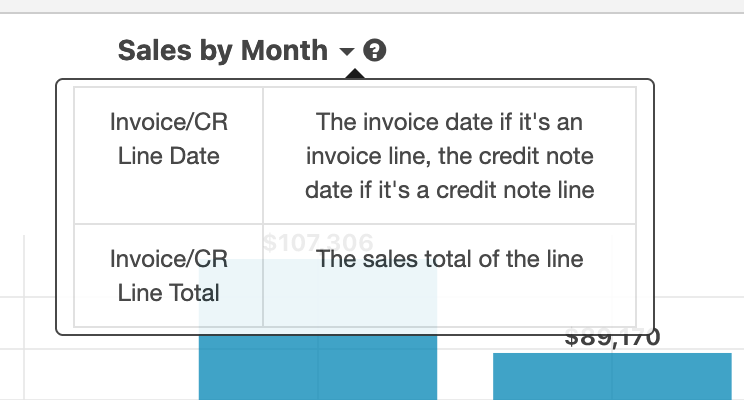 You can configure field documentation at a data source level. We're gradually filling in documentation of our own for common data source fields on our most popular connections as well, which will automatically flow through into your reports. For more information, see
Field Documentation
.
We've added a new connection to
StarshipIt
! If you need to pull in your shipping information from StarshipIt, you can use this connection.