Want the ability to perform custom Constant Contact reporting? Whether it's simple reports on campaigns or in depth business intelligence analysis, Easy Insight can get you that visibility in a couple of clicks!.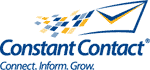 Measure Campaign Conversions
Answers to Your Constant Contact Reporting Questions
Take advantage of Easy Insight to extend your Constant Contact reporting capabilities to the next level of visibility and analysis. Keep a pulse on the health of your marketing campaigns through KPIs of contact acquisitions and conversion rates. Easily apply custom filters to analyze data by campaign, geography, custom fields, or any of the other fields in Constant Contact. View data as lists, charte, trees, maps, or any of the other rich forms of visualization offered by Easy Insight. Share the reports with your coworkers or embed them into iGoogle or another dashboard.
Visualize Your Campaigns
Prebuilt Reports to Get You Started
Whether it's a line chart showing your conversion rates over time, a tree giving you a hierarchical report on your campaigns, or a simple list of contacts with a variety of optional filters, our rich library of prebuilt reports can help you get a quick start. Want to modify a prebuilt report to meet your specific business needs? Our rich web interface has been designed to make it as easy as possible for business users to make those tweaks and get the Constant Contact reports they need. Build a particularly cool report? You can add it to help others with a single click.